Course Description
It's no secret that the practice of law often means long hours, high stress, and constant conflict. The adversarial nature of a lawyer's day-to-day can seep into our relationships, including our relationship with ourselves, and can lead to a number of behaviors that deteriorate our professionalism. In this program, lawyers will learn about using mindfulness as a tool to keep a competent, healthy state of mind that will make you a better lawyer. Mindfulness expert Judi Cohen will discuss both mindfulness as a concept and what it means for lawyers in particular. She will help viewers understand how the mind works and how to cultivate a laboratory of the mind, which will, in turn, help us skillfully and professionally respond to stressful or difficult situations in that occur in a day-to-day law practice, increase focus and efficiency, and make better choices.
Length: 51min
Member Reviews
Wonderful, helpful, insight into effective practice of law. Mindfulness should be a part of all law school, ethical and practice requirements as well as CLEs.
- Noemi Perez H.
Excellent. A must see.
- Jack A.
Great stuff. This type of information should be mandatory for lawyers. I have had to take cover the law practices of two different alcoholics. What a shame.
- Pattie C.
Read All 143 Reviews
Meet the Lecturer(s)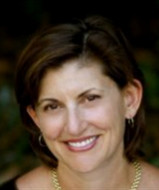 Judi Cohen
Judi Cohen, J.D., is the founder of Warrior One and the creator of Essential Mindfulness for Lawyers® (EML), now nationally recognized for its originality and excellence in integrating traditional mindfulness and groundbreaking neuroscience into the law. Judi has trained hundreds of lawyers, judges, law faculty and law students in EML, at firms, in-house legal departments, bench and bar associations, conferences and law schools. She is the author of numerous articles on mindfulness and law for American Law Media, Above the Law, The PD Quarterly, Trebuchet Legal, and Solo Practice University. Prior to founding Warrior One, Judi practiced law for nearly thirty years, and taught academic classes at the University of San Francisco School of Law and Golden Gate University School of Law from 2000 to 2011. Since 2010 she has taught EML at Golden Gate Law for 2- and 3Ls, graduates studying for the California bar, and the law school faculty and administration. Judi has participated as student or teacher in dozens of mindfulness workshops and retreats, including close to 100 days of personal silent practice. Since its inception in 2003, Judi has been part of the Bay Area Working Group for Law and Meditation, a group of lawyers, judges, mediators, and law professors who meet monthly with Zen teacher Zoketsu Norman Fischer to investigate the intersection of mindfulness and law. Judi lives in Sonoma, California, with her husband, Carl Speizer, a physician and yoga therapeutics instructor, and their mini-labradoodle, Bleue.
Find Another Course