Course Description
Veterans sometimes want to upgrade their military discharge status. This can be a matter of principle, because they believe their discharge does not accurately reflect their service to the country, or because the discharge type can affect eligibility for benefits. This program will cover: - The various discharge characterizations available from the armed forces - The impact of discharge status upon eligibility for Veterans Administration benefits - Other possible negative impacts that can result from "bad paper" discharges - Options to seek discharge upgrades - Recent policy changes that can affect efforts to upgrade discharge status
Length: 1hr 0min
Member Reviews
Very interesting and well presented. Thank you for all that you do for our veterans.
- Barbara B.
Very good presentation in an area that I had never addressed before, and never knew existed! I took this program because I felt that I should know something about these issues and I walk away believing I have a nice start in my foundation of knowledge in this area of law. Thanks!
- Diana C.
Read All 3 Reviews
Meet the Lecturer(s)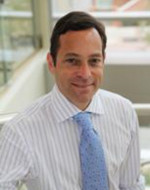 Steve Berenson
Following graduation from law school, where he served as Trial Operations Director of the Harvard Defenders, Professor Berenson clerked for Justice Edith W. Fine of the Massachusetts Appeals Court. He then spent more than five years as an Assistant Massachusetts Attorney General, where he focused on civil litigation in the areas of administrative, constitutional and consumer protection law. During that time, Professor Berenson also served as a Supreme Court Fellow with the National Association of Attorneys General. He then spent two years as a teaching fellow in Harvard Law School's Lawyering Program, while at the same time earning an LL.M. degree. Professor Berenson spent four years at Nova Southeastern University's Shepard Broad Law Center, teaching in the school's Lawyering Skills and Values Program and its Children and Family Law Clinic, in addition to teaching traditional courses in Professional Responsibility and Elder Law. He has published articles on topics including attorney professional role, access to justice and clinic legal education in journals such as the Fordham Law Review, the Boston College Law Review, the San Diego Law Review, the Rutgers Law Journal and the Elder Law Journal. He has published two course books in the area of Family Law. Professor Berenson is a member of the state bars of Massachusetts, Florida and California. He currently serves as a Pro Tem Judge for the San Diego Superior Court and a Fee Arbitrator for the San Diego County Bar Association's Fee Arbitration Program. Fun Fact: He also plays the drums in the Innocent Bystanders, a rock band that includes three Thomas Jefferson Professors and two Alumni.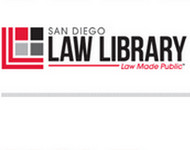 San Diego County Law Library
Since 1891 the San Diego Law Library has provided free legal information to county residents. We are open to everyone in 4 convenient locations in Vista, El Cajon, Chula Vista, and downtown San Diego. We are a no-frills operation. There are 23 of us dedicated to serving our community. But we cannot do it alone. Through programs and outreach events, we partner with the bar associations, public libraries, schools, business groups, the courts and government agencies to provide access to the laws that can bring real justice to those seeking its help. You will find that we are a small but mighty force for the public good.
Find Another Course