Course Description
Did you know that there is a new law California that allows diversion in some criminal cases if a defendant suffers from a mental disorder? In late June 2018, AB 1810 was approved and went into effect immediately as Cal. Penal Code section 1001.36. That statute created a new pre-trial diversion program that is discretionary for a defendant charged with a misdemeanor or felony, and who suffers from a mental disorder that played a significant part in the charged offense. This program will discuss how this new law works, and how it may play out in the court system.
Length: 59min
Member Reviews
No reviews yet.
Meet the Lecturer(s)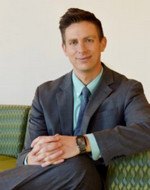 Eric Ganci
Eric Ganci runs an exclusive practice in DUI defense, with a focus on science and trial work. He was awarded the "Lawyer-Scientist" designation by the American Chemical Society, Chemistry and the Law Section, and has tried over 60 jury trials to verdict. Eric attended Trial Lawyers College in 2013 and is on staff teaching with Trial Lawyers College. He earned his JD from Thomas Jefferson School of Law and a BA in Music Education from Northern Illinois University. Eric is an active musician, and one time had Ving Rhames say "I like your band's CD."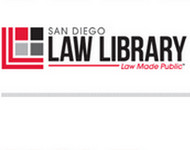 San Diego County Law Library
Since 1891 the San Diego Law Library has provided free legal information to county residents. We are open to everyone in 4 convenient locations in Vista, El Cajon, Chula Vista, and downtown San Diego. We are a no-frills operation. There are 23 of us dedicated to serving our community. But we cannot do it alone. Through programs and outreach events, we partner with the bar associations, public libraries, schools, business groups, the courts and government agencies to provide access to the laws that can bring real justice to those seeking its help. You will find that we are a small but mighty force for the public good.
Find Another Course