Course Description
Every year in the U.S, an estimated one million people are injured and 120,000 people die due to medical error. That's nearly 3X the number of deaths due to motor vehicle collisions. Roughly 6% of these incidents result in a lawsuit.
Deciding whether it is worth your time and expense to take on a medical malpractice case can be difficult. As these cases are especially costly to pursue, evaluating the complexity of the case, and potential costs and risks are essential. In this program, catastrophic injury litigator Susan Ramsey will help you do just that. Ms. Ramsey will guide you through each step of evaluating and screening, from the initial client interview through building a client's medical chronology. Ms. Ramsey will also provide a number of valuable tips on how to research the medical issues presented by a case and how to find the right expert.
Published: 7/9/2014
Length: 1hr 8min
Member Reviews
Meet the Lecturer(s)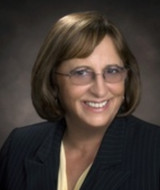 Susan Ramsey
Susan Ramsey began her career as a Registered Nurse in the Intensive Care Unit at Yale New Haven Hospital. She attended and graduated from CUNY Law School, and is admitted in several different state and federal bars. She has spoken and presented publications for a number of organizations, including nursing and paralegal institutions, has published several articles for nursing journals, and remains an active member of the American Association of Nurse Attorneys. Currently, Ms. Ramsey litigates cases involving catastrophic injuries and wrongful death on behalf of victims. These cases include severe vehicular collisions, product liability and medical negligence.
Find Another Course