Course Description
While roughly half of the states have adopted some form of medical marijuana program, the legalization of recreational marijuana use in the U.S. is a relatively new concept, but one that is quickly gaining in popularity. Unsurprisingly, this new industry is proving to be a highly regulated one, and there is much to consider for a new or existing organization to gain a license to operate in the marijuana industry.
This program looks at the similarities and differences between medical and recreational marijuana programs, as well as the different approaches states take to tackle these issues. Issues discussed include medical vs. recreational governing agencies, include the impact on federal system's control over marijuana, differing tax structures, issues in securing a marijuana business licenses, building code issues, potency and packaging differences, and more.
Length: 1hr 3min
Member Reviews
No reviews yet.
Meet the Lecturer(s)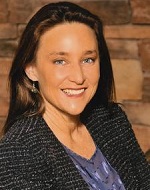 Martina Jaccarino
Jaccarino is a trial attorney who has been practicing in Nevada since 1995. She has completed more than a dozen jury trials ranging from multi-million dollar brain injury cases, to professional negligence cases, to insurance contract disputes and straight-forward contract disputes. Ms. Jaccarino has been litigation defense including premises liability, trucking accidents, defense of professional negligence cases, employment discrimination and Worker's Compensation. Most recently Ms. Jaccarino has been heavily involved in Nevada's Medical Marijuana Program. Initially, she provided commentary on the regulations put in place to implement the program, then worked on actual applications for entities who now hold certificates for various entities. Ms. Jaccarino has provided practical guidance for insurers entering the industry and has written articles on employment law and medical marijuana for nationally circulated magazines. Most recently she has addressed the Nevada Bar regarding a variety of issues surrounding medical marijuana, the Southern Nevada Medical Marijuana Association regarding product liability loss prevention and the Association of Corporate counsel regarding issues arising in employment relations as a result of Nevada's medical marijuana statute. In June and later in September of 2015, Ms. Jaccarino addressed the World Congress of the International Cannabis Association in New York with regard to product liability issues, as well as the cross-over between professional obligations and the pseudo-pharmacy role. Ms. Jaccarino is also a repeat guest on CannaBiz Radio where she discusses risk assessment and loss prevention with other industry professionals. Finally, Ms. Jaccarino has prepared two CLE programs for LexVid that help other attorneys get up to speed on the marijuana business; both medical and recreational. Representative clients include principles of NuVeda and the Blossum Group, both located in Las Vegas, Nevada. Ms. Jaccarino was recently appointed to the Board of Directors of First Person Comprehensive Care, Nevada's first medical provider that receives federal support and will prescribe medical Cannabis to appropriate patients.
Find Another Course