Course Description
Being a successful litigator does not necessary translate into being a successful mediator. Mediation advocacy requires mastery of its own set of skills. In this program, seasoned mediator Tim Warner shares his nine essential steps for developing these skills and achieving the best possible outcome for your client through mediation.
Length: 1hr 0min
Member Reviews
No reviews yet.
Meet the Lecturer(s)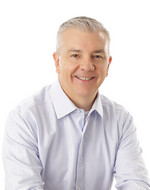 Tim Warner
Tim Warner is a corporate and business consultant, problem solver and trusted legal adviser to corporate entities and individuals. He has been recognized as one of Ohio's "Super Lawyers" for more than ten years and in "The Best Lawyers in America" for a number of years. Tim is a first-call attorney who assists clients on everything from "save the client" problems to day-to-day legal issues. Tim's practice utilizes his more than twenty-five years of legal knowledge as well as studied and learned negotiation and interpersonal skills. Tim offers calm, focused representation.
Find Another Course