Course Description
Being a successful litigator does not necessary translate into being a successful mediator. Mediation advocacy requires mastery of its own set of skills. In this program, seasoned mediator Tim Warner shares his nine essential steps for developing these skills and achieving the best possible outcome for your client through mediation.
Length: 1hr 0min
Member Reviews
No reviews yet.
Meet the Lecturer(s)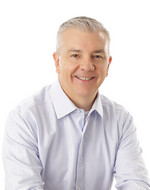 Tim Warner
Tim Warner is a corporate and business consultant, problem solver and trusted legal adviser to corporate entities and individuals. He has been recognized as one of Ohio's "Super Lawyers" for ten years and in "The Best Lawyers in America" for a number of years. Tim is a first-call attorney who assists clients on everything from "save the client" problems to day-to- day legal issues. Tim's practice utilizes his more than twenty-five years of legal knowledge as well as studied and learned negotiation and interpersonal skills. Tim offers calm, focused representation emphasizing the following areas. REPRESENTING INDIVIDUALS AND MEDIUM AND SMALL BUSINESSES RELATING TO COMMERCIAL, EMPLOYMENT, NON-COMPETE, REAL ESTATE, LEASING AND OTHER MATTERS AND ACTING AS AN OUTSIDE GENERAL COUNSEL/CONSULTANT TO BUSINESSES AND NON-PROFITS RELATED TO ALL ASPECTS OF FORMATION, OPERATIONS AND DISSOLUTION. REPRESENTING EXECUTIVES IN EXECUTIVE COMPENSATION ISSUES – NEGOTIATION AND DRAFTING OF EMPLOYMENT, COMPETITION, SEVERANCE AND RELATED AGREEMENTS. SERVICE AS A MEDIATOR AND PROVIDING DISPUTE RESOLUTION SERVICES. BUSINESS, EMPLOYMENT, PERSONAL INJURY AND CONSUMER LITIGATION. Tim is also very active in his community. He was recently named as a member of the Board of Directors of Catholic Charities for the Diocese of Cleveland. A graduate of the Leadership Cleveland class of 2016, Tim also recently served as a member of the Board of Directors of The Gathering Place (a caring community for those touched by cancer) where he chaired a committee while serving as a member of the Strategic Planning Committee and as a member of the Executive Committee. Tim also recently completed four years of service on WVIZ PBS/ideastream's Community Advisory Board. He also served as Chairman of the Westlake, Oho Civil Service Commission and serves as a Lay Minister, Minister to the Sick and Usher at his local parish. After law school, Tim served as a law clerk to Judge Alice Batchelder of the United States Court of Appeals for the Sixth Circuit. A graduate with honors from both the Indiana University of Pennsylvania and the Syracuse University College of Law, Tim served as an editor of the Syracuse University Law Review, was one of only six students who had his Law Review Note published and taught a legal writing course to first year students. Prior to attending law school, Tim spent four years working for the United States House of Representatives.
Find Another Course