Course Description
Medical marijuana is a relatively new area of law in the United States. The fluctuating state of the law in this area breeds new ground for product liability claims. As cannabis is still classified as a schedule 1 substance under federal law, product liability cases provide special challenges not usually seen in claims involving other medicines, and which attorneys need to be specially aware of.
In this program, medical malpractice defense attorney and contributor to Nevada's medical marijuana regulations, Martina Jaccarino, gives attorneys the tools they need to help medical (and recreational) marijuana clients prevent claims and handle litigation if and when it occurs. Topics include:
1) Types of MM defects
2) MM warnings and foreseeability
3) Warranties & Dosing
4) Issues involving children
5) Types of claims
6) Case studies
7) Issues involving employees
8) Tips on counseling MM clients
Length: 1hr 6min
Member Reviews
This is a subject I am well acquainted with, yet I learned a lot of things as well as some thought provoking ideas, terrific.
- Thomass b.
Read All 55 Reviews
Meet the Lecturer(s)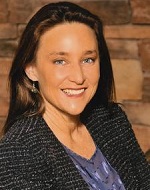 Martina Jaccarino
Ms. Jaccarino is a trial attorney who has been practicing in Nevada since 1995. She has completed more than a dozen jury trials ranging from multi-million dollar brain injury cases, to professional negligence cases, to insurance contract disputes and straight-forward contract disputes. Ms. Jaccarino has been litigation defense including premises liability, trucking accidents, defense of professional negligence cases, employment discrimination and Worker's Compensation. Most recently Ms. Jaccarino has been heavily involved in Nevada's Medical Marijuana Program. Initially, she provided commentary on the regulations put in place to implement the program, then worked on actual applications for entities who now hold certificates for various entities. Ms. Jaccarino has provided practical guidance for insurers entering the industry and has written articles on employment law and medical marijuana for nationally circulated magazines. Most recently she has addressed the Nevada Bar regarding a variety of issues surrounding medical marijuana, the Southern Nevada Medical Marijuana Association regarding product liability loss prevention and the Association of Corporate counsel regarding issues arising in employment relations as a result of Nevada's medical marijuana statute. In June and later in September of 2015, Ms. Jaccarino addressed the World Congress of the International Cannabis Association in New York with regard to product liability issues, as well as the cross-over between professional obligations and the pseudo-pharmacy role. Ms. Jaccarino is also a repeat guest on CannaBiz Radio where she discusses risk assessment and loss prevention with other industry professionals. Finally, Ms. Jaccarino has prepared two CLE programs for LexVid that help other attorneys get up to speed on the marijuana business; both medical and recreational. Representative clients include principles of NuVeda and the Blossum Group, both located in Las Vegas, Nevada.
Ms. Jaccarino was recently appointed to the Board of Directors of First Person Comprehensive Care, Nevada's first medical provider that receives federal support and will prescribe medical Cannabis to appropriate patients.
Ms. Jaccarino was inducted into the Million Dollar Advocates Forum in 2001, was recognized as a Who's Who Among National Professionals in 2003 and awarded the Tower of Strength Award by the State Bar in 2004. Ms. Jaccarino has been recognized for exemplary service by the Nevada State Bar, was a member of the Client Security Fund in 2005 and continues to provide Pro Bono services through the Child Advocacy Project. She served as an invited speaker and Steering Committee Member for the National Conference for Prevention of Abuse and Neglect of Vulnerable People in 2002 and 2003 and continues to maintain an interest in that area of law.
Education Ms. Jaccarino graduated from Villanova School of Law in 1995 and was rated by Martindale-Hubbell in 2000. She earned her license to practice law in North Carolina in 2006 and in Oregon in 2007 so that she could provide services for existing commercial insurance company clients in with issues that arise in other areas of the country. Ms. Jaccarino also holds a license to practice law in Oregon and in North Carolina, as well as the states that have reciprocity with those states, such as Idaho and Washington.
Find Another Course