Course Description
Marijuana has long been classified as a Schedule 1 drug by the federal Controlled Substances Act. In recent years, around 30 states have allowed the use of marijuana for medicinal purposes under certain circumstances, and another handful of states have decriminalized recreational use of the drug. This dichotomy between federal and state authorities has led to much conflict and uncertainty, even leading to a highly publicized lawsuit between Colorado and two of its neighboring states. So where does all of this uncertainty leave employers? While some states explicitly ban discrimination on medical marijuana users, others are silent on the subject, and courts have taken several different approaches to resolving disputes. In this program, Robert Fitzpatrick examines the current state of the law and summarizes the recent cases and arguments addressing the issue as it relates to employers. In addition to employee discipline for marijuana use for legal medical or recreational purposes, Mr. Fitzpatrick looks at workers compensation claims, unemployment compensation, federal contractor issues, and issues surrounding proof of marijuana impairment.
Length: 51min
Member Reviews
Excellent presentation on challenging legal and social issue. Well-informed speaker
- Arlo Hale S.
Thank you. Well done. Straightforward.
- Richard S.
Very informative
- Zachary H.
Very interesting
- Daniel C.
Read All 27 Reviews
Meet the Lecturer(s)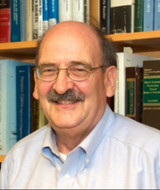 Robert Fitzpatrick
Robert Fitzpatrick has been representing employees for over 40 years since he first began his legal career litigating race-discrimination cases in the Deep South during the late 1960s. Mr. Fitzpatrick now represents both management and employees. He has been recognized by the Nation Law Journal as one of the top employment lawyers in the country and by the Washingtonian Magazine as "Tops in Employment Law" in the Washington, D.C. area.
Find Another Course