Course Description
The decision whether to use an expert and what type of expert to use during employment discrimination litigation can mean the difference between win and lose. In the program, attorney Amy Oppenheimer walks viewers through the issues involved in using expert witnesses in these types of cases, and provides a number of real life case examples from her experience as an employee discrimination expert witness. Topics covered include: types of discrimination complaints; the jury's perspective; the admissibility of expert testimony; what an expert can testify about; and more.
Length: 56min
Member Reviews
No reviews yet.
Meet the Lecturer(s)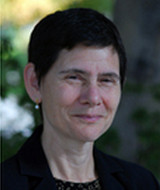 Amy Oppenheimer
Amy Oppenheimer is a leading expert in the field of workplace investigations. She has over 30 years of experience in employment law, as an attorney, investigator, arbitrator, mediator, and trainer for a large range of employers and employees – public and private, large and small – throughout the country. She is also a retired administrative law judge. Her areas of expertise include preventing workplace harassment and responding to allegations of harassment, investigating workplace harassment, discrimination, retaliation, whistleblower claims, diversity in the workplace, how unconscious bias impacts decision-making and other forms of workplace misconduct. Amy frequently does public speaking on these issues.
Find Another Course