Course Description
The legal landscape regarding LGBTQ individuals has been evolving rapidly in recent years. Several high-profile cases involving things such as Title IX and the EEOC have been working their way through the courts up the Supreme Court. This course will give attorneys a look at these issues and decisions and the impact they will have on LGBTQ people.
Length: 59min
Member Reviews
Meet the Lecturer(s)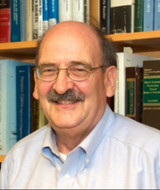 Robert Fitzpatrick
Robert Fitzpatrick has been representing employees for over 40 years since he first began his legal career litigating race-discrimination cases in the Deep South during the late 1960s. Mr. Fitzpatrick now represents both management and employees. He has been recognized by the Nation Law Journal as one of the top employment lawyers in the country and by the Washingtonian Magazine as "Tops in Employment Law" in the Washington, D.C. area.
Find Another Course