Course Description
The legal profession is fraught with unhappy lawyers. The statistics on lawyer depression, substance abuse, and suicide are staggering. This program explores the unique pressures of the legal system that can trigger lawyer unhappiness, and looks at various ways an attorney can improve his or her quality of life.
Length: 51min
Member Reviews
Meet the Lecturer(s)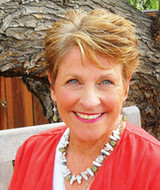 Janet E. Sobel
In 1983, Janet E. Sobel graduated from U.C.L.A. law school in the top 10% of her class and has been practicing law in San Diego since becoming licensed that same year. Ms Sobel was a litigator in the "law firm" setting until 1999, when she decided she wanted something more fulfilling than an active litigation practice. By working out of her home, Ms. Sobel found she could eliminate the high cost of a traditional law firm practice and reduce her rates, thereby providing affordable "counseling-at-law" services to her clients. Thus, Ms. Sobel helps her clients address a wide range of legal issues in an economical way. In 2004, she successfully completed the rigorous mediation training program offered by the National Conflict Resolution Center in San Diego and was awarded a credential as a mediator.
Find Another Course