Course Description
With the rise of craft breweries opening at an average of two new breweries a week in California, so do the legal issues that encompass opening these breweries. Please join Candace L. Moon, Esq. of The Craft Beer Attorney as she covers "Legal Issues Faced By Craft Breweries."
Topics include:
- Client Considerations – The Brewer's Perspective
- Entity Formations
- Securities Law
- Contract Review
- Local, State and Federal Registration and Updates
- Trademark Law
- Employment and Labor Law
- Franchise Law Attorney Considerations – The Firm's Perspective
- Industry Specialization
Length: 51min
Member Reviews
Well done. Informative and enlightening.
- L. Zoe T.
Charming intelligent presentation
- Parker W.
Instructor very passionate about her subject matter. And, well spoken.
- Craig C.
Great practical review of considerations for craft breweries and frankly any other small business or startup!!!
- Robert O.
Fun context!
- Michael P.
Very handy! We have a few breweries in our region and, after speaking with them and then watching this, I'm much more knowledgeable.
- Jacqueline P.
Excellent substantive legal content and great business advice.
- Christa R.
Read All 39 Reviews
Meet the Lecturer(s)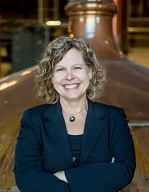 Candace Moon
Candace L. Moon, Esq., notably the original "Craft Beer Attorney", has been dedicating her boutique law practice to the craft beer industry since 2009. Based in sunny San Diego, California, her firm consists of eight staff, including four full-time attorneys, working with hundreds of craft breweries and breweries-in-planning nationwide. Candace is a frequent lecturer for both state and national craft beer conferences as well as various legal associations. She earned her Juris Doctor from the Thomas Jefferson School of Law, cum laude. She has been a member of the California State Bar since 2008 and the Brewer's Association since 2009.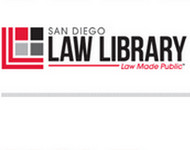 San Diego County Law Library
Since 1891 the San Diego Law Library has provided free legal information to county residents. We are open to everyone in 4 convenient locations in Vista, El Cajon, Chula Vista, and downtown San Diego. We are a no-frills operation. There are 23 of us dedicated to serving our community. But we cannot do it alone. Through programs and outreach events, we partner with the bar associations, public libraries, schools, business groups, the courts and government agencies to provide access to the laws that can bring real justice to those seeking its help. You will find that we are a small but mighty force for the public good.
Find Another Course