Course Description
As an attorney, your presence on the internet presents a number of ethical complications. Violating your local rules can lead not only to sanctions, but to malpractice claims in civil suits. In this program, attorney Christina Lynn will dive into the ethics rules and how they are implicated with your interactions with people on the internet. Topics include:
- Ethics and your use of social media
- Advertising & disclaimers
- Furnishing legal advice online
- Social media & research/discovery
Length: 1hr 5min
Member Reviews
I edited my website after watching this video.
- Gregory M.
The presenter was exceedingly engaging and knowledgeable.
- Kathy R. P.
Very good material with clear presentation. Nicely done.
- Diana C.
Easy to understand and up to date.
- Lisa D.
Very well presented and very informative.
- Ronda P.
Well done overview of internet issues! Good speaker!
- Anita S.
Read All 245 Reviews
Meet the Lecturer(s)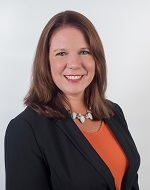 Christina Lynn
Christina is a Massachusetts attorney who currently heads up her firm, The Law Office of Christina Lynn, located in southeastern Massachusetts. The firm provides legal counsel to businesses on issues ranging from contract drafting, negotiation, and enforcement to labor and employment matters. Christina also counsels individuals on a wide variety of legal issues, including family law, access to government services, and creditor/debtor matters.
Christina began her career handling complex commercial litigation, government investigations, and trade secrets cases at the Boston office of WilmerHale. She was also an associate at DemeoLLP, a litigation boutique firm in Boston, where her practice focused on complex commercial litigation, white collar defense, employment disputes, support of condo associations, insurance defense, defamation, and harassment. During her years of practice, she has focused significantly on issues surrounding ethics and privilege, especially as those issues arise in large scale discovery.
Christina has also been active in programs to assist domestic violence victims in obtaining divorces and settling child custody disputes and assisted with nationwide efforts to help homeless youth, in addition to being a mentor for the Discovering Justice mock trial program. Christina received her J.D. from the University of Virginia School of Law and her B.A. from the University of California, Berkeley.
Find Another Course