Course Description
This program is designed to introduce viewers to the various business structures available, and to help practitioners determine which structure will best achieve their client's objectives. The presenter also covers several estate planning considerations for business owners, and providers valuable tips on how to build successful and long-lasting relationships with your business clients. Although California law is used to frame this discussion, many of the key points are applicable across jurisdictions.
Length: 1hr 3min
Member Reviews
This is a great overview of the different entities available in California. It is much more than a "cursory" review, and that is really impressive when you consider it is just over an hour.
- Ronald S.
This was an excellent presentation. It was clear and informative, and provided a concise introductory overview of business organizations.
- Derrick O.
Very clear and concise, good material
- Jill K.
Read All 20 Reviews
Meet the Lecturer(s)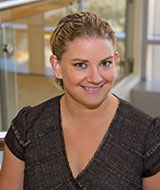 Danielle Barger
Admitted: 2006, California Education: Thomas Jefferson School of Law, San Diego, CA, Juris Doctorate (2006); Law Review – Articles Editor; Literary Editor; Staff Writer
Find Another Course