Course Description
Crowdfunding is a great tool for artists and entrepreneurs alike to raise funds for their endeavors. The reward/discount model made popular by websites such as Kickstarter is the most common type, but recent changes to the law have paved the way for equity crowdfunding to emerge as a key source for raising business capital. In this program, intellectual property attorney Deirdre Fox will cover the various types of crowdfunding models that may benefit your clients and discusses which options may or may not be best suited for their needs. Ms. Fox then delves into the main issues all attorneys need to be on the lookout for when counseling a client in this area, including consumer protection issues, securities law, and intellectual property.
Length: 1hr 12min
Member Reviews
Good program and well presnted
- Barry G.
Nice introduction to an area of law with which I am not very familiar.
- Hugh B.
Very well-organized presenter who provided practical information and highlighted pitfalls to avoid when crowdfunding.
- Cathy B.
Read All 24 Reviews
Meet the Lecturer(s)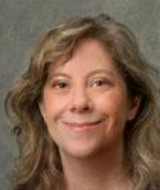 Deirdre Fox
Deirdre Fox of Scharf Banks Marmor concentrates her practice on complex litigation, life science and employment. She has extensive experience developing strategy and managing all facets of large, complex cases including high stakes, multi-jurisdictional litigation involving novel legal theories, and has first-and second-chaired trials. Her experience extends to complex contract disputes, employment disputes, dealer and distribution disputes, class action defense, product liability and intellectual property. Ms. Fox's commercial and intellectual property litigation practice encompasses a wide array of disputes, claims and risk management. These disputes include breach of contract, dealer/franchise, copyright, trademark and patent infringement, and false advertising. Ms. Fox defends consumer fraud claims and violations of the Telephone Consumer Protection Act and other consumer protection statutes, including class actions. Additionally, she counsels clients on protecting intellectual property rights, licensing, data privacy and art law, and regularly writes on intellectual property issues. Since 2012, Ms. Fox has served as the Chair of the Social Media Subcommittee of the Trade Secrets Subcommittee of the American Intellectual Property Association and a member of the Intellectual Property Section Council for the Illinois Bar Association. She was also the vice chairman of the Copyright Subcommittee of the Intellectual Property Section of the Illinois State Bar Association from 2012 to 2013 and is the Continuing Legal Education Coordinator for the Section from 2013 to 2014.
Find Another Course