Course Description
This MCLE presentation provides an introduction to the current laws and regulatory framework covering cannabis in California. Participants in this CLE will gain insight and understanding on the following topics: -Review of Cannabis Regulation in 2018 and what to expect in 2019 -An overview of the cannabis marketplace -The federal government's treatment of marijuana and hemp as a Schedule I Drug and its impact on the industry -An overview of the regulatory framework for Cannabis Businesses under the Medical and Adult Use of Cannabis Regulation & Safety Act ("MAUCRSA") -Challenges facing new licensees in the regulated framework
Length: 1hr 14min
Member Reviews
No reviews yet.
Meet the Lecturer(s)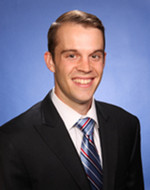 Patrick Murphy
Patrick is licensed to practice law in three states, his home state of Connecticut, North Carolina, and California. After earning his law degree from Wake Forest School of Law in 2015, Patrick joined an American Law 100 law firm in Raleigh, North Carolina practicing with the Financial Services and Corporate groups. Energized by the passage of Proposition 64, legalizing adult-use cannabis in California, he decided to take advantage of the once in a lifetime opportunity and packed his bags and headed for the West Coast. As an attorney at the Law Office of Kimberly R. Simms, Patrick manages a broad range of corporate and transactional matters including, entity formation, corporate governance, commercial contracts, capital financing, and negotiating and drafting commercial lease agreements. What he enjoys most is working hand in hand with cannabis companies counseling them through the constantly evolving California and federal cannabis regulations. Patrick corresponds with cities, counties, and state agencies on a daily basis to navigate zoning regulations and aid clients in their applications for cannabis business licenses.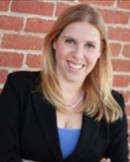 Kimberly Simms
Kimberly R. Simms earned her law degree from Thomas Jefferson School of Law and became a member of the California State Bar in 2009. Kimberly has dedicated her entire legal career to the cannabis industry. She started her law practice immediately after law school with a focus on the legal and regulatory needs of the medical marijuana industry. In her law practice, she has negotiated with government officials to craft reasonable and effective regulations that allow for safe access, handled complex land use and zoning matters, advised on local and state regulations and advised hundreds of cannabis entrepreneurs to develop their cannabis business strategy and structure. Kimberly is recognized as a leading expert in this emerging area of law. She has taught courses and lead seminars which focus on how to comply with the ever-changing legal and regulatory requirements of the cannabis industry. She is considered a trusted source by the media and has been interviewed by NPR, CNN and many local media outlets. Kimberly was a founding Board Member of the San Diego Cannabis Industry Association, San Diego's leading cannabis chamber of commerce and political advocacy organization. Kimberly served as the founding and acting Chapter Chair for San Diego Women Grow from 2015-2018. It is with great pride that Kimberly is also serving her second term as a Board Member of the California Cannabis Industry Association and co-chair of the Retail & Delivery Committee. Kimberly is committed to working hand in hand with other cannabis industry leaders to navigate the ever-changing regulatory landscape of California's robust cannabis industry. Kimberly maintains the following memberships: California NORML, American's For Safe Access, National Cannabis Industry Association, California Cannabis Industry Association, Women Grow, the National Cannabis Bar Association and San Diego Leadership Alliance.
Find Another Course