Course Description
Under the Fair Employment and Housing Act and state law employers must take care to prevent harassment and discrimination from occurring. Reasonable steps must be taken to avoid or reduce the potential for liability - including punitive damages - including investigating and addressing possible incidents.
In this program, attorney and workplace investigator Amy Oppenheimer takes viewers through the best practices in doing workplace investigations. Topics covered include; scope of the investigation, communicating with the employer, confidentiality, evidence gathering, witness interviews, and more.
Length: 1hr 4min
Member Reviews
Lost opportunity by not presenting in a way that takes advantage of video format. Sound quality a bit lower than normal. The hollow-box sound was not enjoyable.
- Steven B.
Great overview with practical advice on workplace investigations. I'm considering transitioning out of law and into the field of human resources, and this provided me with some good insight into one aspect of that area.
- Kelly G.
This was incredibly informative and very in-depth, not to mention well presented. Absolutely wonderful!
- Elizabeth A.
The speaker and her presentation were excellent. I do not have prior experience in this area, but, as an attorney who is interested pursuing a new area of practice, she has peaked my interest. Thank you.
- Fredericka S.
Read All 40 Reviews
Meet the Lecturer(s)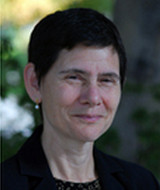 Amy Oppenheimer
Amy Oppenheimer is a leading expert in the field of workplace investigations. She has over 30 years of experience in employment law, as an attorney, investigator, arbitrator, mediator, and trainer for a large range of employers and employees – public and private, large and small – throughout the country. She is also a retired administrative law judge. Her areas of expertise include preventing workplace harassment and responding to allegations of harassment, investigating workplace harassment, discrimination, retaliation, whistleblower claims, diversity in the workplace, how unconscious bias impacts decision-making and other forms of workplace misconduct. Amy frequently does public speaking on these issues.
Find Another Course