Course Description
Internet Service Providers ("ISPs") face several avenues of legal liability in an era where most of their content is driven by users. The law has also granted them several "safe harbors" so they can continue operations without the constant threat of being sued. In this program, Kimberly Harchuck outlines the legal issues affecting ISP liability. Topics covered include:
- Legal Background & Timeline
- The DMCA Safe Harbor Rules
- Section 230 Immunity
- Contemporary ISP Liability Issues (Revenge Porn, Online Dating, etc.)
- Escort Advertising Sites & the Anti-Trafficking Movement
Length: 1hr 0min
Member Reviews
No reviews yet.
Meet the Lecturer(s)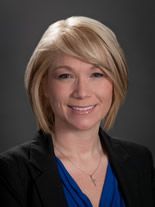 Kimberly A. Harchuck
Kimberly A. Harchuck is an Associate with Walters Law Group, and focuses her First Amendment practice on web-based business matters, intellectual property issues, DMCA compliance, and gaming law assessments. She regularly counsels clients on contractual and transactional issues of all types, such as website terms of use, affiliate marketing, service contracts, web development agreements, licensing, advertiser agreements, and privacy protection. Ms. Harchuck received her Bachelor of Arts degree in political science from Mount Union College in 2004. While in college, Ms. Harchuck was chosen by the Political Science Chair as the Department's teaching assistant. During this time, she was also granted the prestigious Outstanding Achievement Award by the American Mock Trial Association for her performance in the 2004 AMTA Championship Tournament. Ms. Harchuck graduated from Barry University School of Law in 2008. While in law school, her dissertation on copyright law in the music industry, received one of the top grades in her Race & the Law class. Excerpts from that writing, "The Theft of Black Music: A Look Into a Cultural Dynamic, Built or Destroyed by Our Nation's Copyright Laws," were later used by Scene Magazine in an article on the same topic. Due to her skills in legal research and writing, Ms. Harchuck was chosen to work with Barry's staff as a faculty research assistant, contributing to several faculty-authored law review articles. Subsequent to receiving her Juris Doctor from Barry, Ms. Harchuck pursued an advanced LL.M. degree in intellectual property law at the University of Akron School of Law, after being recruited by the school's nationally-ranked Center for Intellectual Property Law & Technology. While obtaining her Masters of Law, she received the CALI Excellence Book Award for her writing in Current Issues in IP Policy & Politics. That same article, "The Performance Rights Act of 2009: The Saving Grace of the Recording Industry or a Simple Case of Displaced Aggression?" was solicited by members of Congress and used by the House Judiciary Committee in legislative efforts concerning the Act. Also published, and reprinted by several academic periodicals, Ms. Harchuck's LL.M. thesis, "Fashion Design Protection: The Eternal Plight of the Soft Sculpture," prods the nexus between intellectual property law and one of pop culture's most influential obsessions. (4 Akron Intell. Prop. J. 73-118 (2010)). Prior to joining Walters Law Group, Ms. Harchuck worked in-house at WVIZ/PBS ideastream® acting as a liaison between corporate and legal entities as a Media Licensing Rights Coordinator. In this position, she concentrated on drafting and amending media licenses from Civil Rights footage, ultimately used to create a website for presentation to a congressional grant committee. Ms. Harchuck has also practiced as Of Counsel for an entertainment law firm in Orlando, Florida. There, she concentrated on trademark and copyright procurement and licensing, as well as consultation and negotiation of various branding agreements and Internet legal services. Ms. Harchuck is a member of the First Amendment Lawyers Association, the Florida Bar Business Law and Entertainment, Arts, & Sports Law Sections, the American Bar Association Intellectual Property Section and Entertainment & Sports Industries Forum, the Orange County Bar Association Young Lawyers Section and Intellectual Property Committee, and the Central Florida Association for Women Lawyers. She also serves as a founding member and officer of the Board of Directors for Central Florida Fashion Week. Ms. Harchuck is admitted to practice before the United States District Court for the Middle District of Florida and all Florida state courts.
Find Another Course