Course Description
Many traders, investors, and workers from all over the world seek to come to the United States for business related activities. There are several options for them to enter the country legally, each with their own list of specific eligibility requirements.
In this program, two experienced California immigration attorneys discuss the basics of the most common of these investor visas: the E visa, the L-1 visa and the Eb5. Topics include:
- E-1 visa discussion
- E-2 visa discussion
- L-1 visa
- EB-1C category considerations
- EB5 visas
Length: 57min
Member Reviews
Very informative. Great presentation!
- Steven M.
These speakers were very prepared and took the time to create written materials that made the course easy to understand and accessible. I took the course to gain a basic understanding of the law in this area, and I am impressed and grateful to the fabulous speakers for breaking it down in an easy-to-understand and accessible format. The speakers were terrific. Thank you.
- Deana P.
Read All 14 Reviews
Meet the Lecturer(s)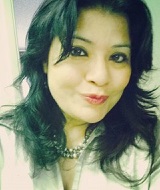 Amy Ghosh
Ms. Amy Ghosh is the founder and managing partner of Law offices of Amy Ghosh, APC. She represents corporations and individuals from around the world in business and employment immigration, family immigration, consular matters, naturalization, federal court litigation, asylum and removal defense.
Amy's extensive knowledge of all facets of U.S. immigration law, and her practical expertise ranges from specialist business petitions to complicated, multi-issue deportation and removal litigation. Amy is highly proficient and experienced in business immigration law and practice. Amy has hands-on experience setting up, working with established and start-up businesses, as well as an impressive track record of many years handling complex immigration matters, including private non-regional center investor cases.
Amy's substantial litigation background includes her representation of clients in both state and federal courts on the trial and appellate levels. She has handled complex civil, familiy law and immigration law appeals before the United States Circuit Courts of Appeal for the Fifth, and Ninth circuits. Amy has wide-ranging litigation experience, including Alternative Dispute Resolution (ADR) as well as trial-court experience on both the trial and appellate levels, in both State and Federal courts.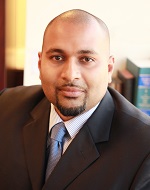 Mainak D'Ataray
Mainak D'Attaray received his undergraduate degree in philosophy at the University of California, Los Angeles, and obtained his law degree from the University of Colorado School of Law in Boulder, Colorado. During law school, Mainak was a member of the Colorado Technology Law Journal (formerly known as the Journal of Telecommunications and High Technology Law), a founding and board member of the Barrister's Council (Moot Court and Mock Trial Honors Board), and a member of the Colorado Law Mock Trial Team. He also received the Irving P. Andrews Leadership Award.
Mainak has extensive experience in a wide variety of legal areas including business, real estate, employment, entertainment, commercial law, insurance coverage analysis, insurance defense and criminal defense. He has conducted over nineteen bench trials and two jury trials. Not to mention, he has argued numerous substantive and procedural motions in courts throughout California and Colorado. Just recently, he obtained specific performance on an ex parte basis on behalf of a client in a real estate dispute at the inception of the action.
Find Another Course