Course Description
It is common for a legal case to present a myriad of complex medical issues to the attorneys handling it. In this unique CLE program, litigator and former Registered Nurse Susan Ramsey demystifies these issues. In addition to covering the basic concepts and terminology that all practitioners should be familiar with, Ms. Ramsey gives and overview of Medical Malpractice in the United States and provides a number of helpful tips on evaluating medical issues in your practice.
Published 2.6.2014
Length: 1hr 10min
Member Reviews
As a Legal Nurse Consultant, I found this program exceptional in course content and slide presentations. Good job.
- Dianne S.
I am an attorney headed to medical school and I found this course a fine example of how both worlds combine.
- Michael B.
Read All 22 Reviews
Meet the Lecturer(s)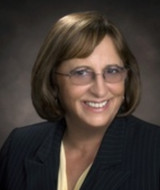 Susan Ramsey
Susan Ramsey began her career as a Registered Nurse in the Intensive Care Unit at Yale New Haven Hospital. She attended and graduated from CUNY Law School, and is admitted in several different state and federal bars. She has spoken and presented publications for a number of organizations, including nursing and paralegal institutions, has published several articles for nursing journals, and remains an active member of the American Association of Nurse Attorneys. Currently, Ms. Ramsey litigates cases involving catastrophic injuries and wrongful death on behalf of victims. These cases include severe vehicular collisions, product liability and medical negligence.
Find Another Course