Course Description
Any attorney with a general practice is likely to encounter numerous intellectual property issues of varying complexity throughout their career. In this program, intellectual property attorney Eric Hanscom has assembled a group of attorneys practicing in different areas for a round table discussion of common IP issues, case examples, and business considerations aimed at helping a general practitioner counsel clients on IP issues. Among the topics discussed are trade secrets, utility vs. design patents, patent prosecution and enforcement, ownership & estate planning considerations, state & federal trademarks, immigration issues, copyright protection, & copyright infringement.
Length: 1hr 6min
Member Reviews
One of the best CLE courses in terms of form of presentation and substantive discussion. Excellent!
- Ronald N.
Very informative. Presenters gave nice overview without bogging down in technical details.
- David P.
One of the better CLE courses I have seen - in content and entertainment. Thank you!
- Lucia B.
This presenter is one of your best - he provides truly practical information and his collaboration with colleagues that are experts in their own fields is very useful.
- Rene S.
Read All 74 Reviews
Meet the Lecturer(s)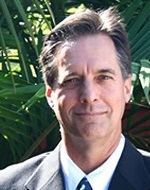 Eric Hanscom
Entrepreneur: Eric founded the Law Offices of Eric Hanscom in 1995 as a sole practitioner. Since beginning his practice he has added the legal talents of Todd Langford and formed long-lasting associations with numerous foreign attorneys and law firms and has grown his business into an international practice that has allowed for small business individual attention to our clients while offering many large business amenities. Inventor: Eric has not only filed applications advocating his clients marks and inventions, he has also tapped into his own imagination and ingenuity to solve common problems that he has faced in his everyday life. As a holder of several different patents, Eric brings a unique perspective to all the intellectual property that he handles. In other words, Eric understands what it is like to be an inventor. While many law firms are without a single patent attorney with an invention to his or her name, Eric is listed as an inventor on 8 separate patents. Adventurer: Eric was born in Hawaii and grew up in beautiful San Diego, California. Eric has always believed in balancing his professional life with outdoor activities and environmental protection. He has spent most of his life within a mile or two of the Pacific Ocean and has always enjoyed and appreciated the ocean. As a teenager, Eric competed in surfing and took 2nd place in the 1980 ASA California State Surfing Championships. Before dedicating himself to Patent law, Eric excelled at surf kayaking and was the 1988, 1989, and 1990 Surf Kayak World Champion. Environmental Advocate: Accompanying his love for the ocean, environmental activism has always been a part of Eric's life, from an internship with the Environmental Defense Center in Santa Barbara, to the Sea Turtle Project in Bahia De Los Angeles in Baja, to his current work as a volunteer helping with English translation of signs for Thailand's National Park System and his Thailand Lands Project. Family: Eric and his wife Intion currently reside in Carlsbad with their amazing son Martin.
Find Another Course