Course Description
Learn how to assess environmental claim disputes effectively in insurance litigation. Presented by an experienced environmental attorney and an accomplished environmental insurance counselor, this program offers an in-depth discussion on environmental claim issues that many environmental, insurance, and general litigation attorneys face.
Length: 1hr 0min
Member Reviews
Very knowledgeable speakers.
- Robert C.
The course is an excellent primer for Pollution Liabilty coverage and potential disputes.
- Patrick V.
Read All 8 Reviews
Meet the Lecturer(s)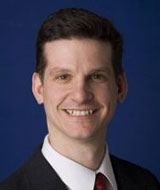 Joseph P. Koncelik
Joseph P. Koncelik is a partner at the law firm of Frantz Ward. He practices environmental law and government relations, and is a former Director of Ohio EPA. He is an expert in air pollution control and regulation, and played a key role in effecting the first major overhaul in Ohio's air pollution regulations in over a decade.
Find Another Course