Course Description
Human trafficking is global crisis. The International Labor Organization has estimated that there are 20.9 million victims worldwide. The number of trafficking cases being prosecuted by the U.S. government has seen an increase since the passage of the Trafficking Victims Protection Act of 2000. In this program, President of The Human Trafficking Pro Bono Legal Center, Martina Vandenberg, discusses the state of human trafficking law in the United States and debunks many of the myths surrounding it. Ms. Vandenberg not only covers criminal prosecutions, but discusses civil actions as well, giving particular focus to restitution and the calculation of damages. A number of key cases are discussed in depth, as are the statistical occurrences and outcomes of human trafficking cases.
Length: 59min
Member Reviews
Very interesting, especially the case law.
- Bette R.
Fantastic in all respects, especially Ms Vandenberg's presentation.
- bryan h.
Very knowledgable speaker, lots of real world applicability.
- Keshet S.
Extremely informative and well done!!!
- Sara R.
Outstanding and compelling presentation!
- Sharon R.
Read All 205 Reviews
Meet the Lecturer(s)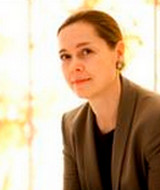 Martina E. Vandenberg
Martina E. Vandenberg is the founder and president of The Human Trafficking Legal Center (HT Legal). Vandenberg established HT Legal (formerly HT Pro Bono) in 2012 with generous support from the Open Society Foundations (OSF) Fellowship Program. Prior to becoming an OSF Fellow, Vandenberg served as a partner at Jenner & Block LLP, where she focused on complex commercial litigation and internal investigations under the Foreign Corrupt Practices Act. She served as a senior member of the firm's Pro Bono Committee.Vandenberg has spent two decades fighting human trafficking, forced labor, rape as a war crime, and violence against women. Vandenberg has represented victims of human trafficking pro bono in immigration, criminal, and civil cases. A Rhodes Scholar and Truman Scholar, Vandenberg has taught as an adjunct faculty member at the American University Washington College of Law and at the Oxford University Human Rights Summer Program. Vandenberg is admitted to practice in New York and the District of Columbia.
Find Another Course