Course Description
As most labor and employment law attorneys know, many of the issues affecting their clients are in flux. This program, presented by Washington D.C. attorney Robert Fitzpatrick, summarizes the key employment law cases handed down recently by federal circuit courts. Many of the cases discussed are certworthy, with most of the issues seeing some disagreement among the lower courts.
Length: 1hr 26min
Member Reviews
Very professional and focused presentation, helpful to general practitioners but aimed at those who deal with employment law regularly.
- Owen H.
Excellent lecture and lecturer!
- Jonathan W.
Mr. Fitzpatrick is wonderfully prepared and, as a result, his lectures are informative and enjoyable. He has an ability to present sometimes complex laws and Court rulings in a manner that non-specialists can understand. Add to that that balancing what might be politically charged decisions with fair presentations of each side's position is difficult, at best, and more often, impossible, Mr. Fitzpatrick finds that narrow ground lending itself to real communication. He does several lectures for LexVid and I recommend all of them without hesitation.
- CHARLES M.
Read All 20 Reviews
Meet the Lecturer(s)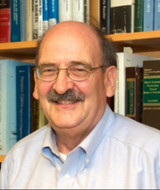 Robert Fitzpatrick
Robert Fitzpatrick has been representing employees for over 40 years since he first began his legal career litigating race-discrimination cases in the Deep South during the late 1960s. Mr. Fitzpatrick now represents both management and employees. He has been recognized by the Nation Law Journal as one of the top employment lawyers in the country and by the Washingtonian Magazine as "Tops in Employment Law" in the Washington, D.C. area.
Find Another Course