Course Description
If you practice real estate lawn in California or simply live in an area governed by an HOA (Homeowners Association), this is a great class to learn about HOA functions, rights and responsibilities. California real estate attorney Jay Brown will not only cover the basic principles of HOAs, he will discuss recent updates and current trends affecting this area of law.
Length: 1hr 5min
Member Reviews
Very educational.There is so much that I understand about HOA's because of this course. Thank you.
- Margarita P.
Read All 2 Reviews
Meet the Lecturer(s)
Jay J. Brown
Jay J. Brown, J.D., has been with the Feist, Vetter, Knauf and Loy, APC since 1991.
- California Western School of Law, J.D. 1990
- Member, California Western Law Review
- Chair, Real Property Section of Bar Association of Northern San Diego County, 1996-1998
- Member, Board of Directors, Bar Association of Northern San Diego County, 2000-2003
- Member, Board of Directors, Lawyer Referral Service of the North County Bar Association, 2005-2006
- Speaker, Homeowner Association and Landlord-Tenant Law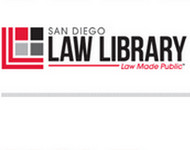 San Diego County Law Library
Since 1891 the San Diego Law Library has provided free legal information to county residents. We are open to everyone in 4 convenient locations in Vista, El Cajon, Chula Vista, and downtown San Diego. We are a no-frills operation. There are 23 of us dedicated to serving our community. But we cannot do it alone. Through programs and outreach events, we partner with the bar associations, public libraries, schools, business groups, the courts and government agencies to provide access to the laws that can bring real justice to those seeking its help. You will find that we are a small but mighty force for the public good.
Find Another Course