Course Description
There are several ethical mistakes attorneys make that not only can prove costly, but can be damaging to their career. Don't fall into this trap. In this program, author and attorney Janet Sobel will lay out the four most common such mistakes, which include charging reasonable fees, failure to properly respond to questions, maintaining original documents, and a failure to consider whether insurance is available for a claim. Ms. Sobel will dig into the pertinent ABA Model Rules of Professional Conduct, give helpful tips for best practices in this area, and cover a number of real life examples of misconduct from attorney malpractice cases and disciplinary proceedings.
Length: 53min
Member Reviews
Best course offered!
- Attilia K.
I really enjoyed this speaker.
- Marguerite B.
Very good course to avoid ethical pitfalls.
- Allison M.
This presentation was extremely helpful. An excellent course on avoiding malpractice traps.
- John B.
Read All 104 Reviews
Meet the Lecturer(s)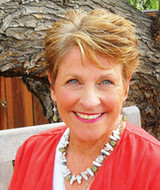 Janet E. Sobel
In 1983, Janet E. Sobel graduated from U.C.L.A. law school in the top 10% of her class and has been practicing law in San Diego since becoming licensed that same year. Ms Sobel was a litigator in the "law firm" setting until 1999, when she decided she wanted something more fulfilling than an active litigation practice. By working out of her home, Ms. Sobel found she could eliminate the high cost of a traditional law firm practice and reduce her rates, thereby providing affordable "counseling-at-law" services to her clients. Thus, Ms. Sobel helps her clients address a wide range of legal issues in an economical way. In 2004, she successfully completed the rigorous mediation training program offered by the National Conflict Resolution Center in San Diego and was awarded a credential as a mediator.
Find Another Course