Course Description
The immigration law Form I-846 Affidavit of Support creates a potentially lifelong spousal support obligation that few family law and civil attorneys are familiar with. In this program, Seattle immigration attorney Greg McLawsen dives into this often overlooked contractual obligation and gives attorneys serving eligible immigrant clients the tools they need to evaluate and secure this spousal support benefit. Topics covered include the history of the support obligation, the support duty, enforcement issues, defenses & prevention.
Length: 47min
Member Reviews
Extremely informative. Loved this course. Learned much in such short time.
- Rosamaria D.
Wow, this was an eye opener. Excellent topic that is often overlooked by divorce lawyers.
- Gary P.
Great course!
- Joshua S.
Read All 5 Reviews
Meet the Lecturer(s)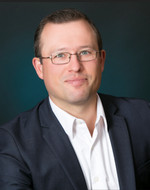 Greg McLawsen
Immigration Support Advocates is proud to represent clients around the country in cases to enforce rights under the Form I-864, Affidavit of Support. We partner with highly experienced local counsel to serve our clients through a unified legal team. Our clients benefit from high levels of subject matter knowledge on I-864 enforcement, together with the know-how of an experienced local litigator.
Find Another Course