Course Description
The rules of ethical conduct remain the same whether you are practicing offline or virtually. However, attorneys in the digital age must consider how these rules apply when practicing virtually. This program will cover the key differences between a traditional practice and a virtual practice, and give attorneys the tools they need to maintain their ethical obligations when engaging in eLawyering.
Length: 33min
Member Reviews
Excellent presentation, but left me wanting to hear more!
- Lori G.
EXCELLENT! Limited Scope-Increasingly in demand. Great Pointers.
- Cia B.
Instructor was very, very clear on issues that can be difficult and overlooked.
- Rennie R.
excellent presentation
- Laureen B.
One of the best and most informative speakers I've had the pleasure to listen to. Chock full of immensely important information for me. I would like to take any updated classes this speaker offers in future.
- Kathleen B.
Excellent discussion of new and important area
- Donna K.
Read All 51 Reviews
Meet the Lecturer(s)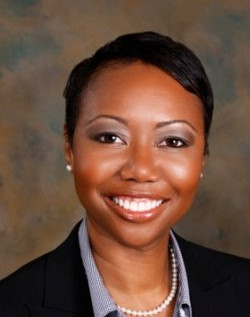 Antoinette Bone
Antoinette Bone has counseled hundreds of individuals on estate planning matters and drafted hundreds of wills and ancillary documents such as powers of attorney and medical directives. Her experience serving as counsel to senior military officials and civilian management has enabled her to develop organizational and strategic thinking skills that are readily applied to the goals of her estate planning clients. She has worked as an Assistant DA and litigator at both the state and federal levels has. Ms. Bone has a wealth of experience in a broad spectrum of legal practice areas, including family, criminal, consumer, ethics, labor and employment law. Ms. Bone is licensed to practice in both Texas and New York. She is a Certified Attorney Ad Litem and Certified Guardian Ad Litem, VA certified attorney, and is a member of the Tarrant County and Texas State Bar Associations as well as the Texas Bar College. A 1993 graduate of the University of California in Berkeley, CA, Ms. Bone received her JD from the Syracuse University College of Law in 1996.
Find Another Course