Course Description
With new technologies comes new ethical pitfalls for lawyers. How do you maintain privilege and confidentiality with electronic communications? What happens when an inadvertent disclosure is made? What challenges are presented with cloud services? How do you navigate e-discovery and social media use of yourself and your associates without violating ethical rules? These are questions any attorney practicing today must be able to answer. In this program, Kenneth Rashbaum will cover these issues and more.
Length: 56min
Member Reviews
Really appreciate the convenience and the content was both informative and timely. Thanks!
- Christopher G.
This was a very good program. This particular speaker clearly had a lot of knowledge to share - I would have listened to two full hours.
- Rosa P.
Great information
- Rebecca E.
Read All 146 Reviews
Meet the Lecturer(s)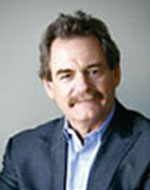 Kenneth Rashbaum
Kenneth Rashbaum is an accomplished litigator, trial lawyer and counselor. He has been the trusted adviser to multiple health care providers, health plans and multinational corporations on information governance and its compliance with federal, state, and international law, and the interface of electronic information of legal and regulatory liabilities. He has served as partner and Co-Chair of the E-Discovery, Compliance and Data Management Practice Group of AmLaw 100 law firm Sedgwick, Detert, Moran & Arnold, LLP, and founded the Firm's HIPAA Practice Group. Ken is an Adjunct Professor of Law at Maurice A. Deane School of Law at Hofstra University. Ken has vast experience counseling multinational corporations on data protection and privacy laws and regulations in Europe, Asia, Canada, and South America. In his capacity as a nationally known expert on data privacy, he counsels health care providers on compliance with federal, state and judicial standards governing protected health information preservation, use and disclosure.
Find Another Course