Course Description
Representing bankruptcy clients often presents a number of ethical issues for the attorney/law firm. Not only must state ethics rules be considered, but the Bankruptcy Code imposes its own set of ethics rules to abide by. This program unravels the key ethical traps both consumer and business bankruptcy attorneys are likely to encounter. Topics include: conflicts and disinterestedness rules in the Model Rules of Professional Conduct and Bankruptcy Rules; specific conflicts and disinterestedness issues; and fee arrangements in consumer bankruptcy cases.
Length: 1hr 1min
Member Reviews
Excellent presentation of ethics in Bankruptcy matters. Highly informative and the lecturer is more than qualified to present the issues. Recommend this course to anyone who may be or gets involved in Chapter 11 matters.
- Arthur B.
Read All 3 Reviews
Meet the Lecturer(s)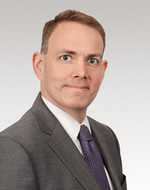 Michael Riela
Michael has over 15 years of experience advising clients in complex restructuring, distressed M&A, financing, and bankruptcy-related litigation matters. He also has significant experience in the data privacy and cybersecurity fields. Michael is a frequent author and speaker in these areas. The "Publications" and "Events" tabs highlight many of Michael's recent articles and speaking engagements. Michael has in-depth experience in advising clients on corporate and real estate bankruptcies, workouts, Chapter 11 and Chapter 7 bankruptcy cases, debtor-in-possession (DIP) and bankruptcy exit loan facilities, secondary market trading of distressed debt and trade claims, Section 363 sales and bankruptcy retention and fee agreements and disputes. Michael's clients include distressed companies, banks, indenture trustees, hedge funds, private equity firms, landlords, professional services firms, trade creditors, contract counterparties and shareholders. The "Case Studies" tab lists a number of Michael's most significant restructuring, debt financing, distressed M&A and bankruptcy litigation engagements. Michael assists clients identify, evaluate and manage risks associated with their privacy and data security practices. He advises clients on various U.S. federal and state privacy and data security laws and rules, including the Gramm-Leach-Bliley Act (and the rules promulgated by the SEC and other regulators), the New York State Department of Financial Services cybersecurity regulation, and data security breach notification laws. Michael also advises clients in the US and overseas with respect to the European Union's General Data Protection Regulation and with respect to cross-border data transfers. Michael helps clients evaluate their data security risks, and prepares and helps clients implement security documentation, including written information security programs, systems access policies and incident response plans. After a data breach occurs, Michael assists clients in addressing legal, operational and reputational risks arising from the breach. For example, Michael guides the clients' incident response, advises them on their duties under applicable security breach notification laws, and defends clients in breach-related regulatory investigations and litigation.
Find Another Course