Course Description
In this program, speaker and author Gary Laturno will cover important strategies on achieving wealth and financial security. This blueprint for avoiding personal and financial mistakes are not only intended to help attorneys counsel clients in crisis, but to help attorneys themselves make the right financial decisions and enjoy a more rewarding career. Topics covered include:
- Estate Planning goals
- Debt Reduction Strategies
- The Role of Financial Advisers
- Stocks and Bonds
- Issues Involved in Home Purchases
- Short Sales, Foreclosures, and Bankruptcies

Please see "Course Handouts" for articles and slides.
Length: 1hr 58min
Member Reviews
This is my fifty-third year in practice. This is the best and most relevant CLE course I have taken. My compliments both to you and the lecturer! Keep it up.
- Joseph R.
Very informative
- Markos D.
Should be Required. Great!
- Sheila M.
This should be mandatory. Thank you.
- Kyle C.
Great information, very well presented.
- Lorin M.
Read All 125 Reviews
Meet the Lecturer(s)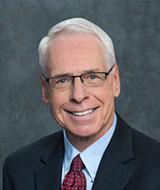 Gary Laturno
Gary Laturno, Esq. is a counselor who draws upon his professional experience as an attorney, arbitrator, mediator, real estate broker and investor, helping clients resolve complex legal and financial issues — especially as they relate to homeownership, personal finance, money management and wealth building. After counseling more than 2,000 homeowners in financial distress since 2007, Gary and his wife, Victoria K. Kuick, MBA/Finance, co-authored Three Steps to Wealth & Financial Security: All the Glitters Isn't Gold in 2013. The book draws upon real-world examples to offer straightforward guidance and recommendations that encourage readers to take charge of their financial futures. Gary frequently speaks at conferences, events and national webinars on multiple topics including real estate, tax and bankruptcy law, as well as financial planning, money management and wealth building. He has an AV Rating from Martindale Hubbell and was named to "Top Lawyers in San Diego" by San Diego Magazine and "Top Lawyers in Southern California" by the Los Angeles Times.
Find Another Course