Course Description
The First Amendment and sexually oriented speech have had had a long and complicated history in the United States. In this program, First Amendment attorney Larry Walters discusses the evolution of constitutional protection over erotic media and brings viewers up to date on the current state of the law. Topics covered include: Presumption of Protection, Past and Modern tests for Obscenity, Erotic Media and the Digital Age, Issues Regarding Minors, the Chilling Effect of Censorship, and more.
Length: 55min
Member Reviews
Very interesting!!
- Jeremy D.
Informative and Interesting. Easy to follow as well.
- James S.
Read All 81 Reviews
Meet the Lecturer(s)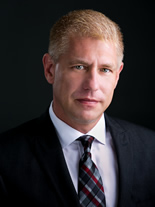 Lawrence G. Walters
Lawrence G. Walters heads up the Walters Law Group, www.firstamendment.com, an 'AV' rated (preeminent) law firm concentrating in First Amendment, Internet, Intellectual Property and Gaming law. Mr. Walters is an accomplished civil rights advocate, a widely-published author, and a well-known public speaker. He frequently represents the online entertainment community, as well as other more traditional industries. He has practiced law for over 27 years, and is often consulted as a national expert on legal issues pertaining to Free Speech and the Internet. He regularly contributes to television news programs on networks such as NBC, ABC, PBS, BBC, CBC, Fox News Channel, MSNBC, CNBC, and CNN. During his career, Mr. Walters has served as a Law Studies professor at the University of Central Florida, and acted as a Director for the local Bar Association and the local Chamber of Commerce.
Find Another Course