Course Description
There are a number of industry-specific disputes that can arise in an entertainment law practice. Join Eric Sherman, an entertainment industry veteran who has served as an expert witness in over 50 cases, as he presents his outsider's view on the basic legal principals and issues entertainment lawyers need to be familiar with. Topics include:
- Definitions: ethics & morals
- Physical Safety: what is reasonable as far as risk to public and/or crew
- Property damage: assess and prevent the likelihood of damages
- The sanctity of the "airwaves": repercussions of the Sony/Disney/Universal and the VHS case
- Protecting rights of ownership in intellectual property
- Put it in writing
Length: 45min
Member Reviews
Great job by Mr. Sherman. It is great to hear about the issues in entertainment law from a pro who is not a lawyer. He lives with the law and understands how it actually works.
- Steven H.
One of the best. Simple, straight forward and true. The lecturer expert is authentic.
- Hector U.
Read All 13 Reviews
Meet the Lecturer(s)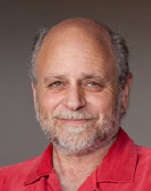 Eric Sherman
Eric Sherman is an author, filmmaker, educate, consultant, and expert witness. He has been involved with the film industry nearly his entire life. He was born in Los Angeles and grew up on the Hollywood back lots watching his father, Vincent Sherman, direct many of the movies' greatest stars, including Humphrey Bogart, Errol Flynn, Clark Gable, Richard Burton, Paul Newman, Joan Crawford, Bette Davis, Rita Hayworth and Ava Gardner. Sherman graduated from Yale University where, after starting out as a mathematics major, he co-founded the Yale Film Society and became Yale's first Scholar of the House in Film. His first movie, a documentary called Charles Lloyd: Journey Within (1969), was screened at the New York Film Festival and was reviewed by "Variety" as " . . . perhaps the finest film ever made about a jazz musician." He went on to produce, direct, photograph and edit numerous documentary portraits of leading scholars, artists, athletes and civic leaders. In 1976, he founded Film Transform, Inc., a full-service production company that has produced virtually every type of "moving image" product--including feature films, television programs, educational series for PBS, documentaries, corporate profiles, instructional videos and commercials.
Find Another Course