Course Description
Unconscious bias plays a role on how we organize and interpret the world. But if left unchecked, such biases can - and do - have significant consequences in the practice of law. We must understand our biases, and the vulnerability we have to be influenced by cognitive biases, in order minimize the harmful effects of biases. In this program, expert attorney and author Amy Oppenheimer will help viewers do just that, covering topics such as: the forms of unconscious bias; the impact bias can have on the legal profession, the IAT and what it can teach us about unconscious bias, and the risks of confirmation bias.
Published: 4/8/2014
Length: 1hr 6min
Member Reviews
Great presentation!
- Katherine R.
Important and eye-opening!
- Sharon R.
Excellent program. The judge presents the issues in a thought provoking, memorable way. Very eye-opening and well worth the time.
- Nicole M.
Read All 225 Reviews
Meet the Lecturer(s)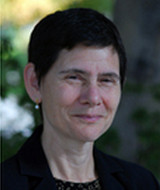 Amy Oppenheimer
Amy Oppenheimer is a leading expert in the field of workplace investigations. She has over 30 years of experience in employment law, as an attorney, investigator, arbitrator, mediator, and trainer for a large range of employers and employees – public and private, large and small – throughout the country. She is also a retired administrative law judge. Her areas of expertise include preventing workplace harassment and responding to allegations of harassment, investigating workplace harassment, discrimination, retaliation, whistleblower claims, diversity in the workplace, how unconscious bias impacts decision-making and other forms of workplace misconduct. Amy frequently does public speaking on these issues.
Find Another Course