Course Description
Unconscious bias plays a role on how we organize and interpret the world. But if left unchecked, such biases can - and do - have significant consequences in the practice of law. We must understand our biases, and the vulnerability we have to be influenced by cognitive biases, in order minimize the harmful effects of biases. In this program, expert attorney and author Amy Oppenheimer will help viewers do just that, covering topics such as: the forms of unconscious bias; the impact bias can have on the legal profession, the IAT and what it can teach us about unconscious bias, and the risks of confirmation bias.
Published: 4/8/2014
Length: 1hr 6min
Member Reviews
Great presentation!
- Katherine R.
Important and eye-opening!
- Sharon R.
Excellent program. The judge presents the issues in a thought provoking, memorable way. Very eye-opening and well worth the time.
- Nicole M.
Read All 225 Reviews
Meet the Lecturer(s)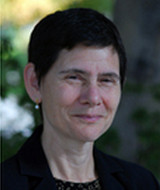 Amy Oppenheimer
Amy Oppenheimer is an attorney and retired Administrative Law Judge with over thirty years of experience working in the field of employment law, emphasizing preventing and responding to workplace harassment and discrimination. Ms. Oppenheimer has trained lawyers, human resource professionals, employees, and employers throughout the country in preventing and investigating workplace harassment, discrimination and retaliation, implicit bias and diversity in the workplace. She is the founder and president of the board of AWI - Association of Workplace Investigators, Inc. and is an advisor to the executive committee of the labor and employment section of the California State Bar. She was a member of the executive committee from 2008 – 2011. Ms. Oppenheimer is the author of one of the only practical guides to performing workplace investigations: Investigating Workplace Harassment, How to be Fair, Thorough and Legal, published in 2003 by Society of Human Resource Practice (SHRM). She is a trial qualified expert on the issue of employment practices in preventing, responding to and investigating workplace harassment or discrimination. She is a frequent speaker at legal and HR conferences on topics such as performing investigations, interviewing techniques, implicit bias and the preventing workplace harassment. Ms. Oppenheimer has sat as an arbitrator and mediator for the American Arbitration Association and as an arbitrator for the International Commission on Holocaust era Insurance Claims.
Find Another Course