Course Description
Information management is a heavily regulated but often overlooked area of law. Statutes such as Sarbanes-Oxley impose heavy sanctions and even imprisonment if proper steps are not taken to ensure compliance. In this program, information governance expert John Isaza will cover the key issues attorneys need to understand in order to properly counsel their business clients on building and implementing legally compliant e-document management policies and procedures.
Topics include:
1) Counseling business clients on electronic documents programs
2) How to build a modern e-documents policy & RRS that complies with laws across all applicable jurisdictions
3) Common issues involving SharePoint, shared drives & unstructured drives
Length: 1hr 17min
Member Reviews
This is one of the best CLE programs I have ever listened to! It strategized the potentially overwhelming process of data management into steps of document classifications that will satisfy compliance and legal requirements.
- Rachel R.
Fast-practical-on point presentation--well done.
- DANIEL A.
Excellent insight on very important issues.
- Sandra H.
Read All 46 Reviews
Meet the Lecturer(s)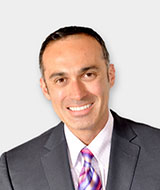 John Isaza
John Isaza, Esq. is a California attorney and partner of Howett Isaza Law Group, LLP, an international records and information management (RIM) consulting practice and law firm. Mr. Isaza is widely recognized as one of the country's foremost experts on electronic discovery, the revised Federal Rules of Civil Procedure and other RIM issues. Mr. Isaza has conducted regulatory research and worked in developing records retention programs for countless Fortune 200 companies. Mr. Isaza also has over a decade of experience as a trial lawyer specializing in business, environmental contamination, products liability and construction defects. Mr. Isaza attended Boston College Law School, where he served as Editor of the International Law Review. At present, he is an active speaker in the ARMA and AIIM circuits, and he has authored numerous articles on electronic discovery and information management.
Find Another Course