Course Description
Commercial and recreational drone usage has increased sharply in the past few years. Today, it is estimated that the number of drones in the U.S. exceeds 1 million. Perhaps unsurprisingly, this rapidly developing industry has spawned many new legal challenges involving privacy, safety, intellectual property, and more.
In this program, intellectual property attorney Eric Hanscom has assembled several drone law experts to discus the various legal issues involved in owning, selling, and flying drones. Topics covered include:

- Background on drones
- Current FAA rules
- State law/federal law issues related to regulating drones and privacy issues
- What a drone company needs to know about litigation
-Intellectual property as it relates to drone inventions
-What a drone startup needs to know about business entities and approaching investors
-Estate planning considerations
Length: 1hr 34min
Member Reviews
What a great topic, thank you!
- David T.
Relaxed and entertaining while obtaining knowledge in an evolving field. Round table method kept one's interest piqued. Thoroughly enjoyed!
- Cia B.
Excellent addition to CLE, and very interesting. Professionally executed with different speakers from broad range of perspectives.
- carrie s.
Excellent Program!
- brian s.
Read All 91 Reviews
Meet the Lecturer(s)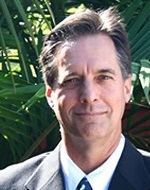 Eric Hanscom
Entrepreneur: Eric founded the Law Offices of Eric Hanscom in 1995 as a sole practitioner. Since beginning his practice he has added the legal talents of Todd Langford and formed long-lasting associations with numerous foreign attorneys and law firms and has grown his business into an international practice that has allowed for small business individual attention to our clients while offering many large business amenities. Inventor: Eric has not only filed applications advocating his clients marks and inventions, he has also tapped into his own imagination and ingenuity to solve common problems that he has faced in his everyday life. As a holder of several different patents, Eric brings a unique perspective to all the intellectual property that he handles. In other words, Eric understands what it is like to be an inventor. While many law firms are without a single patent attorney with an invention to his or her name, Eric is listed as an inventor on 8 separate patents. Adventurer: Eric was born in Hawaii and grew up in beautiful San Diego, California. Eric has always believed in balancing his professional life with outdoor activities and environmental protection. He has spent most of his life within a mile or two of the Pacific Ocean and has always enjoyed and appreciated the ocean. As a teenager, Eric competed in surfing and took 2nd place in the 1980 ASA California State Surfing Championships. Before dedicating himself to Patent law, Eric excelled at surf kayaking and was the 1988, 1989, and 1990 Surf Kayak World Champion. Environmental Advocate: Accompanying his love for the ocean, environmental activism has always been a part of Eric's life, from an internship with the Environmental Defense Center in Santa Barbara, to the Sea Turtle Project in Bahia De Los Angeles in Baja, to his current work as a volunteer helping with English translation of signs for Thailand's National Park System and his Thailand Lands Project. Family: Eric and his wife Intion currently reside in Carlsbad with their amazing son Martin.
Find Another Course