Course Description
Mediation in a divorce proceeding benefits attorneys and the parties alike. Not only is it more cost-effective and allows for greater flexibility than litigation, but the end result is an accepted agreement between the parties to the divorce. In this program, Kim Werner, Program Manager of the Divorce Mediation Group, illustrates how the mediation process works from the inside out and how it benefits both clients and the attorney's practice.
Length: 53min
Member Reviews
Great program - wish more CLE presentations were this well presented. Presenter did a great job presenting the materials in such a way that even someone outside the practice area could learn, while not making it so simple it is useless. Great job!
- Kevin S.
Excellent presentation. Very organized with just the right amount of detail for the length of the course. The presenter is very knowledgeable and passionate about mediation as an effective alternative to costly and adversarial divorce litigation.
- Catherine Van A.
Read All 35 Reviews
Meet the Lecturer(s)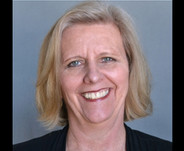 Kim Werner
Kim Werner is a Program Manager of the National Conflict Resolution Center's Divorce Mediation Group. She began working at NCRC in May 2013 as the paralegal with Divorce Mediation Group and became the Program Manager in August 2014. Her background is primarily in family law and civil litigation. Kim was instrumental in developing "Divorce Mediation 101," a free workshop for those who are considering divorce or have already begun the divorce process. One of her driving goals is to "educate, educate, educate" everyone about divorce mediation and to make mediation the go-to solution to divorce, rather than the expensive and sometimes traumatic litigation solution. Outside the office, Kim enjoys spending time with her two sons.
Find Another Course