Course Description
As of 2002, CDC said 7.3 million, or 12%, of women and their partners were experiencing infertility. Infertility treatments and Assisted Reproductive Technology have made great strides in the recent past. It is estimated that there are 600,000 – 1m frozen embryos currently in storage in the USA. However, genetic material is still quasi-property for purposes of ownership, control, transfer and bailment. What do we do if parties disagree about the disposition of unused embryos? Viewers of this program will learn about this developing area of law. Legal theories and case studies will be presented.
Length: 53min
Member Reviews
No reviews yet.
Meet the Lecturer(s)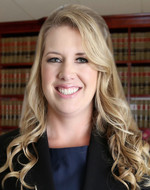 Anna Howard
Anna Cathleen Howard grew up in San Diego and Los Angeles, and she obtained her bachelor's degree at University of Southern California. As a student there, she served on the Academic Honors Society and mentored at-risk youth in the South Central Los Angeles community. Anna then attended University of San Diego's School of Law, graduating in 2011. While in law school, Anna volunteered with an immigration clinic, clerked for Federal Judge Michael Anello, and interned at the Public Defender's office. After graduation, Anna worked at several law firms, focusing on security transactions and assisted reproduction rights, before starting her own firm. Anna lives and practices law in Carlsbad, California. She spends her free time with her close-knit family, swimming, body surfing, and volunteering.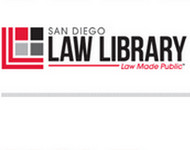 San Diego County Law Library
Since 1891 the San Diego Law Library has provided free legal information to county residents. We are open to everyone in 4 convenient locations in Vista, El Cajon, Chula Vista, and downtown San Diego. We are a no-frills operation. There are 23 of us dedicated to serving our community. But we cannot do it alone. Through programs and outreach events, we partner with the bar associations, public libraries, schools, business groups, the courts and government agencies to provide access to the laws that can bring real justice to those seeking its help. You will find that we are a small but mighty force for the public good.
Find Another Course