Course Description
In 2016, Congress enacted the most significant trade secret reform legislation in several decades. The Defend Trade Secrets Act amends the Economic Espionage Act of 1996 to give original federal jurisdiction to trade secret litigation.
Join Washington D.C. employment lawyer, Robert Fitzpatrick, as he dissects this controversial law, taking us through its principal provisions and highlighting areas that attorneys need to be particularly aware of, including the hot button provision allowing the ex parte seizure of property subject to litigation.
Length: 58min
Member Reviews
This presenter is great generally. So knowledgeable and an easy to listen to manner.
- Wendy K.
Excellent explanation of difficult subject matter. Made it feel easy!
- Diana C.
Read All 12 Reviews
Meet the Lecturer(s)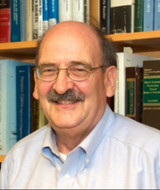 Robert Fitzpatrick
Robert Fitzpatrick has been representing employees for over 40 years since he first began his legal career litigating race-discrimination cases in the Deep South during the late 1960s. Mr. Fitzpatrick now represents both management and employees. He has been recognized by the Nation Law Journal as one of the top employment lawyers in the country and by the Washingtonian Magazine as "Tops in Employment Law" in the Washington, D.C. area.
Find Another Course