Course Description
Retention and preservation of data can be tricky, especially in the digital world. In this program, e-discovery expert Kenneth Rashbaum will help you navigate the current state of the law. Topics covered include: spoliation, legal holds, sanctions, international issues, and the "reasonable anticipation" standard. Mr. Rashbaum also provides a number of practical pointers to keep you and your associates out of hot water when it comes to managing data that could become evidence.
Length: 48min
Member Reviews
Written materials were very thorough!
- Amanda E.
Very eye-opening, valuable content. Excellent speaker.
- Catherine Anne S.
Don't litigate anymore, but blown away by the complexities of modern litigation.the man knows his stuff. Enjoyed the presentation a lot.
- David S.
Read All 29 Reviews
Meet the Lecturer(s)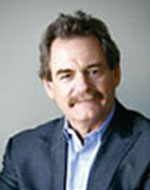 Kenneth Rashbaum
Kenneth Rashbaum is an accomplished litigator, trial lawyer and counselor. He has been the trusted adviser to multiple health care providers, health plans and multinational corporations on information governance and its compliance with federal, state, and international law, and the interface of electronic information of legal and regulatory liabilities. He has served as partner and Co-Chair of the E-Discovery, Compliance and Data Management Practice Group of AmLaw 100 law firm Sedgwick, Detert, Moran & Arnold, LLP, and founded the Firm's HIPAA Practice Group. Ken is an Adjunct Professor of Law at Maurice A. Deane School of Law at Hofstra University. Ken has vast experience counseling multinational corporations on data protection and privacy laws and regulations in Europe, Asia, Canada, and South America. In his capacity as a nationally known expert on data privacy, he counsels health care providers on compliance with federal, state and judicial standards governing protected health information preservation, use and disclosure.
Find Another Course