Course Description
With most employee data and customer information now being stored electronically, data breach has become a big issue for employers, employees, and the general public. Hackers place the security of millions of people in jeopardy every year. For businesses, data breach can mean the exposure of confidential information and trade secrets, damage to reputation, and exposure to liability. With recent examples that include Home Depot, AT&T, and Morgan Stanly, it's clear that no company's data is entirely secure.
In this program, outside and in-house counsel will get an overview of data breach and the security issues that affect their clients/employers. Viewers will learn how to evaluate the safety of electronic data, develop a data loss prevention plan, and best practices to mitigate harm in the event of a breach.
Length: 1hr 0min
Member Reviews
Meet the Lecturer(s)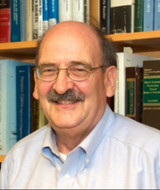 Robert Fitzpatrick
Robert Fitzpatrick has been representing employees for over 40 years since he first began his legal career litigating race-discrimination cases in the Deep South during the late 1960s. Mr. Fitzpatrick now represents both management and employees. He has been recognized by the Nation Law Journal as one of the top employment lawyers in the country and by the Washingtonian Magazine as "Tops in Employment Law" in the Washington, D.C. area.
Find Another Course