Course Description
This program gives viewers an overview of the rules pertaining to conflicts of interest, focusing on those set forth by the ABA and the California Bar Association. Additionally, viewers will be introduced to the proposed rules in California and how to best catch and avoid potential conflicts in their practices. Finally, Ms. Langford instructs viewers on the proper procedures to implement if conflict prevention fails.
Length: 1hr 2min
Member Reviews
Very informative and engaging.
- Heather M.
Exuberance of Instructor made presentation watchable, enjoyable and interesting.
- JAMES F.
moderator is good
- Eugene L.
Read All 18 Reviews
Meet the Lecturer(s)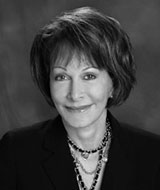 Carol Langford
Ms. Langford has taught a number of seminars on legal ethics and trial practice and has co-authored a textbook on legal ethics. She is the recipient of many awards and honors based on her commitment to education and volunteerism. She has published over 20 articles in esteemed legal publications, and is a highly-sought after speaker and panelist for her wealth of expertise on ethical issues.
Find Another Course