Course Description
Crowdfunding is the process of receiving investment capital from a variety of sources using online tools. This is a relatively new concept for lawyers. Until recently, crowdfunding was largely limited to "donation-based" crowdfunding though websites such as Kickstarter and Indiegogo, which helps businesses and nonprofits raise funds in exchange for various goods and services. But with the 2012 passage of the JOBS Act revising the rules on private securities restrictions on private placements, "equity-based" crowdfunding has started to gain steam.
In this program, crowdfunding attorney Mark Roderick will cover the nuts and bolts of equity-based crowdfunding. Among the topics discussed are the SEC's amendments to Rule 506, the already implemented Title II, the forthcoming Title III, and the various rules and definitions associated with these exemptions. Published: 5/15/2014
Length: 1hr 1min
Member Reviews
This is an excellent presentation. Being a Securities Examiner, this presentation extremely enhanced my knowledge on "Crowdfunding!"
- Derrick O.
This is the best lecture I've seen yet. The presenter had a very conversational tone. It didn't sound like he was just reading a script.
- Justin H.
Interesting!
- Justina L.
absolutely first rate
- Joseph R.
Excellent speaker who provided a very useful overview of equity crowdfunding and who discussed likely future developments in this area.
- Cathy B.
Read All 43 Reviews
Meet the Lecturer(s)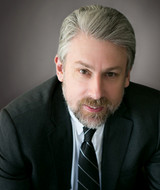 Mark Roderick
Mark Roderick is a shareholder at Flater/Greenberg P.C. concentrating on the representation of entrepreneurs and their businesses. Mr. Roderick represent companies across a wide range of industries, including technology, real estate, and healthcare. Expanding on his indepth knowledge of capital raising and securities law, Mr. Roderick is spearheading Flaster/Greenberg's Crowdfunding Practice. He is also a member of Flaster/Greenberg's Mergers and Acquisitions, Business and Corporate, Taxation and Healthcare Groups.
Find Another Course