Course Description
A criminal conviction can end a military career. Unfortunately, many attorneys are unaware of the effect that a plea can have on their service member client's career. This course will identify which convictions require mandatory processing, which convictions can lead to processing, and which conviction are not necessarily career-enders. All attorneys practicing criminal defense with service members clients should attend!
Length: 1hr 0min
Member Reviews
Highly informative! Very useful for civilian attorneys who have service members as clients.
- JEFFREY G.
Excellent presentation on a discrete and specialized practice area. The use of two presenters in a sort of tag-team delivery is very effective and engaging. A "must see" if your practice is near a large military base and you are thinking of reaching out to and serving the active duty military community.
- Richard B.
Read All 13 Reviews
Meet the Lecturer(s)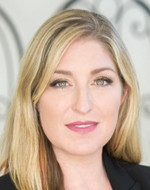 Renee Stackhouse
Renee Stackhouse (née Galente) is a serious force in San Diego's legal community, recognized equally for her tenacity, diligence, legal knowledge, and exceptional trial skills. As an advocate, Renee is lauded for her strategic and empathetic approach, and she is known as a leader in the profession and the community. In her years as a practicing lawyer, Renee has successfully represented clients in civil matters ranging from business disputes to construction defect and personal injury cases, while also growing a significant criminal defense practice. Renee's zealous advocacy expands beyond her role as a lawyer – she is a dedicated champion of causes related to civil rights, diversity and inclusion, and equal rights for women. In 2018, Renee headed one of the state's largest law-related associations, serving as President of California Women Lawyers. Her work with this organization inspired her new passion project, "MSheLE," an online service providing quality continued legal education to lawyers geared towards issues women face in the profession. Her substantial volunteer experience also has included leadership roles with the San Diego County Bar Association, serving on the Board of Directors, and chairing the Association's high-profile Law and Technology committee, which has been responsible for not only guiding educational program related to technology, but also hiring a Member Technology Officer to assist lawyers in acquiring basic technology competency. She also serves the organization as regular contributor to San Diego Lawyer magazine, and as frequent speaker on social media, trial skills, and general civil litigation. In addition, Renee has served San Diego's legal community as the President of San Diego La Raza Lawyers and on the board of Lawyers Club of San Diego. She earned her J.D. from Thomas Jefferson School of Law, graduating magna cum laude, and earned a B.S. in Management and Marketing from Park University, also graduating magna cum laude.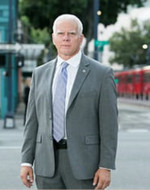 Phillip Stackhouse
Mr. Stackhouse is the principal attorney of Phillip Stackhouse, Attorney representing men and women of the Armed Forces around the world. Prior to beginning his own law firm he served 22–years in the United States Marine Corps retiring in 2006. While in the Marines, Mr. Stackhouse earned an international reputation as an aggressive, thorough, and respected trial attorney. Mr. Stackhouse has represented military men and women in some of the most high profile cases in a generation. He was the lead military attorney in arguably the highest profile war related case since Vietnam. Additionally, he was the lead military attorney in the "Romanian Rockstar" case defending a Marine accused of killing a popular Romanian musician in Romania resulting in international outrage when he was acquitted. Mr. Stackhouse has extensive experience in representing clients in a wide variety of military and federal matters including: Murder, Homicide, and Manslaughter; Rape and Sexual Assault; Espionage; Child Pornography; Computer Crimes; Drug Distribution, Possession, and Use; Aggravated Assault and Battery, Sexual Harassment, AWOL and Unauthorized Absence; Perjury; and Fraud. Mr. Stackhouse has successfully handled criminal matters across the United States, Europe, the Far East, and the Middle East. Mr. Stackhouse travels nationally and internationally to protect his clients rights. Additionally, Mr. Stackhouse handles administrative matters before the Defense Office of Hearing and Appeals for Security Clearance matters, the Military Discharge Review Boards to upgrade discharges, the Military Boards for Correction of Military Records, and Delay and Exemption Boards to keep mobilized reservists home. Mr. Stackhouse has tried well over 100 jury trials to verdict as both a defense attorney and prosecutor, represented hundreds of clients in resolving their case through plea agreements, and supervised the defense and prosecution of several hundred more. Mr. Stackhouse's cases are frequently high–profile cases, so he is adept at dealing with the hype of the 24-hour news cycle. Knowing how to work behind the scenes in the process, Mr. Stackhouse also understands that sometimes discretion is the path desired and, in fact, most cases end up being handled expeditiously and quietly. Mr. Stackhouse also has worked extensively with medical professionals in defending and representing service members with service connected Post-traumatic Stress Disorder and Traumatic Brain Injury. In that regard, Mr. Stackhouse has worked closely with Members of Congress in his representation of military members returning from combat actions overseas to ensure that their rights are protected and they are not rammed out of the service, losing their life–time benefits. Mr. Stackhouse is a frequent instructor at military, criminal, and plaintiff litigation seminars around the country. He is an instructor at the famed Gerry Spence Trial Layers College where he teaches advanced trial skills and he teaches annually at the joint service "Advanced Trial Advocacy Courts" hosted by the Department of the Air Force. Mr. Stackhouse was awarded several personal awards for his outstanding and meritorious service as a Marine and during his last year on active-duty, Mr. Stackhouse received the Outstanding Career Armed Services Attorney Award given by the Judge Advocate's Association.
Find Another Course