Course Description
In recent years - and especially with the passage of the Affordable Care Act - there has been a significant evolution in reimbursement issues for healthcare providers. Understanding legal compliance and risk is critical for healthcare providers to avoid civil and criminal liability. This program, presented by healthcare attorney Harry Nelson, will instruct healthcare attorneys how to spot compliance issues with their physician network and surgery center clients. Mr. Nelson will give focus to out-of-network billing, one of the the fastest growing issues in compliance today. He will also cover ERISA plans, the unique nature of reimbursement disputes, the future of billing and compliance, and strategies to ensure compliance. This program is a must for any attorneys with healthcare organization clients.
Published: 7/11/2014
Length: 55min
Member Reviews
Good program! Would welcome more content from this speaker.
- Anne B.
Really enjoyed this instructor's delivery of material.
- Lisa B.
Read All 12 Reviews
Meet the Lecturer(s)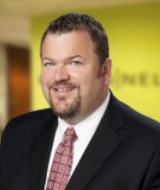 Harry Nelson
Harry Nelson is the Founder and Managing Partner, a law firm catering exclusively to healthcare providers. Mr. Nelson has a track record of real leadership at the nexus of healthcare and business challenges, focusing on federal and state regulatory compliance, business strategy, and practical solutions to vexing problems. He regularly advises the broadest range of healthcare providers: traditional healthcare sectors (hospitals, physician organizations, pharmacies, etc.) as well as life sciences, healthcare technology, and healthcare finance businesses, and many other sectors. Harry has particularly deep experience working with a broad array of long-term and behavioral care providers. He is known as an attorney who is passionate about the healthcare industry and deeply invested in his clients' success. Beyond legal work, Harry is also the founder of several innovative consulting and technology ventures that reflect his thought leadership at the forefront of healthcare compliance. He brings a creative and proactive approach to healthcare businesses, often structuring transactions and businesses to solve problems that clients had deemed insoluble. Harry also has extensive experience defending government investigations and enforcement actions, and has forged strong relationships with regulators across many healthcare sectors.
Find Another Course