Course Description
This "crash" course on injuries commonly received in an automobile accident will give personal injury litigators the background information they need to prosecute or defend these claims. Susan Ramsey, a registered nurse as well as an attorney, gives viewers an in-depth look at the causes and mechanics of these injuries, tips on presenting a "whiplash" case, and helps attorneys understand which type of expert is needed for which claim.
Published: 6/2012
Length: 1hr 22min
Member Reviews
This was the best program on lex vid. It gave real information and would be helpful for anyone who needs a refresher on car wreck injuries.
- Philip K.
Very good refresher
- John D.
Read All 21 Reviews
Meet the Lecturer(s)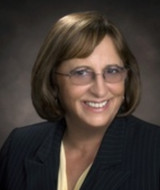 Susan Ramsey
Susan Ramsey began her career as a Registered Nurse in the Intensive Care Unit at Yale New Haven Hospital. She attended and graduated from CUNY Law School, and is admitted in several different state and federal bars. She has spoken and presented publications for a number of organizations, including nursing and paralegal institutions, has published several articles for nursing journals, and remains an active member of the American Association of Nurse Attorneys. Currently, Ms. Ramsey litigates cases involving catastrophic injuries and wrongful death on behalf of victims. These cases include severe vehicular collisions, product liability and medical negligence.
Find Another Course