Course Description
Land use law in the coastal zone raises unique issues, such as how public rights to access the beach can be balanced with private property rights, and how homes on bluff tops can be protected from bluff erosion without harming the environment. This class will provide a general overview of local coastal land development law in California, including: - What lands are subject to the jurisdiction of the California Coastal Commission - How local cities, the Port, and Coastal Commission regulate coastal development - Overview of the Coastal Permit Process Coastal Access, Bluff Management and Current Issues
Length: 1hr 2min
Member Reviews
No reviews yet.
Meet the Lecturer(s)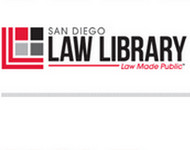 San Diego County Law Library
Since 1891 the San Diego Law Library has provided free legal information to county residents. We are open to everyone in 4 convenient locations in Vista, El Cajon, Chula Vista, and downtown San Diego. We are a no-frills operation. There are 23 of us dedicated to serving our community. But we cannot do it alone. Through programs and outreach events, we partner with the bar associations, public libraries, schools, business groups, the courts and government agencies to provide access to the laws that can bring real justice to those seeking its help. You will find that we are a small but mighty force for the public good.
James Lough
James P. ("Jim") Lough has been specializing in municipal law for over 37 years. He has worked on coastal issues in a variety of roles, including as the City Attorney of Hermosa Beach, Imperial Beach, and Solana Beach. He was also the County Counsel for Humboldt County. As a legal consultant, he advises various local entities on coastal issues, including the San Diego Unified Port Authority.
Find Another Course