Course Description
The first part of the program will focus on shifting from recruiting a diverse workforce to creating an inclusive environment. Organizations go through great efforts to recruit diverse attorneys assuming that once the offers are accepted, the mission is complete. Achieving diversity through recruitment is laudable, but meaningless without also creating an inclusive environment, maximizing the potential for retention. This program will explore the terms diversity and inclusion and focus on the steps necessary to create an inclusive environment. The second part of this program will explore the impact of substance abuse and mental health issues on the practice of law. We will examine how the rules of professional conduct addresses these issues, and resources offered by the State Bar, and we will review common signs of substance abuse and mental health issues and how to respond.
Length: 1hr 0min
Member Reviews
Very good course. Prior to taking this course I did not appreciate what "inclusion" was all about. I thought it was pretty much the same as diversity. But, after this course I feel I have a much better understanding of the subject.
- Mark W.
Both segment were professionally conducted with a wealth of information and tips to improve your performance and practice.
- Brian L.
Read All 20 Reviews
Meet the Lecturer(s)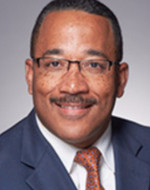 Ray English
Prior to joining the Sandra Day O'Connor College of Law (https://law.asu.edu/), Arizona State University, Ray served as the Associate Director of Career Services at Georgia State University College of Law. He attended Wentworth Military Junior College and was recognized as a Distinguish Military Graduate, receiving a commission in the U.S. Army Reserve. Ray received his Bachelor of Science from The Ohio State University and his Juris Doctor from Howard University School of Law, where he graduated cum laude. He served six years as a Staff Judge Advocate in the U.S. Air Force. Upon leaving the military, Ray served as an Assistant Professor of Law teaching criminal law and litigation skills at the Appalachian School of Law. Ray moved to Atlanta, Georgia where he was an attorney/policy advisor for the Atlanta City Council and the Managing Director for a national legal staffing firm. Ray has been appointed to serve on the National Association of Law Placement (NALP) Board of Directors, elected to serve on the NALP Nominating Committee and has been selected to present at the NALP Annual Education Conference on numerous occasions.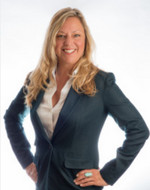 Phoenix Coverley
Phoenix Coverley Phoenix Coverley earned her Juris Doctorate from The Monterey College of Law in 2010. She is a solo practitioner in San Diego County working with clients in the areas of family law, mediation and disability law. Ms. Coverley has a Masters in Special Education and was a professor of Business, Employment and Labor Law for the San Diego University of Integrative Studies from 2012-2015. While in law school Ms. Coverley became a trained mediator. She gained extensive experience mediating small claims cases and private mediation matters. Ms. Coverley also held internships for the traffic division of the Monterey County District Attorney's office and The Monterey County Counsel.
Find Another Course