Course Description
Employment clauses that require class action arbitration has been a hotbed issue and has split the courts. The Supreme Court has recently weighed in and settled some of the key questions in the recent case of Lamps Plus Inc., v. Varela. In this course, employment lawyer Robert Fitzpatrick will cover the Lamps Plus case in depth, providing a thorough history of the issues involved and giving an-depth insight into the implications of the Supreme Court's decision.
Length: 55min
Member Reviews
No reviews yet.
Meet the Lecturer(s)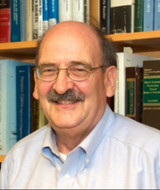 Robert Fitzpatrick
Robert Fitzpatrick has been representing employees for over 40 years since he first began his legal career litigating race-discrimination cases in the Deep South during the late 1960s. Mr. Fitzpatrick now represents both management and employees. He has been recognized by the Nation Law Journal as one of the top employment lawyers in the country and by the Washingtonian Magazine as "Tops in Employment Law" in the Washington, D.C. area.
Find Another Course